Cheryl Gibson
Lifetime Member
Member Since: 2022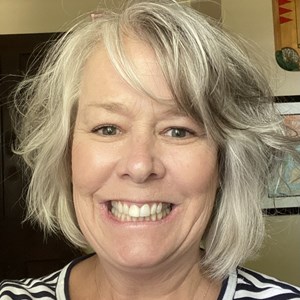 Professional Bio
Cheryl Gibson has been married to Major General Brian Gibson for 25 years of Army bliss. They are the proud parents of two boys, Josiah and Simon. Josiah attends West Point and majors in mechanical engineering. Simon is a sophomore at Rensselaer Polytechnic Institute. A recent addition to the family is my father, John Lueckenbach.

Born in Milwaukee, Wisconsin, Cheryl moved often as a youth, readying her for the many PCS transfers as a military spouse. Receiving a Special Education degree, Cheryl has taught kindergarten through high school special needs students for sixteen years. Private tutoring, PTA Board member and Classroom volunteer has kept Cheryl in close ties with her teaching profession. Additionally, Mrs Gibson provided home-education and taught high school classes for the CO-OP where her sons attended.

Cheryl acted as Advisor to Family Readiness Groups at the battalion and brigade levels.

Cheryl loves reading, gardening, cooking and any hopeless animal. You will find her deadheading flowers and feeding birds in her pajamas often on warm mornings. She hopes to one day have a gentleman's farm and own a pair of mini-donkeys and raise chickens.